Finance Your Ford in Nashville, TN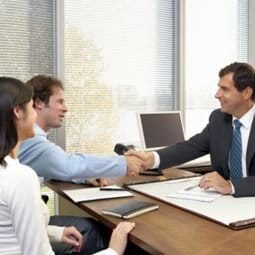 The Ford family of vehicles has something perfect for Brentwood families and Hendersonville business leaders. When you work with our finance team, we can help you bring home the one you need. When shopping for a new or used Ford model, the experts at Mid-Tenn Ford can help you weigh the pros and cons of leasing versus buying. They can also help you figure out the interest rate, down payment, and monthly payment that will not break your budget.
Leasing a New Ford
Leasing is an attractive option for certain types of drivers in the Murfreesboro area. You may be a good candidate for this option if:
You do not drive more than average
You do not plan to modify your vehicle
You like to keep up on the latest technology features
You want the convenience of not having to sell your car
When a lease is up, you simply return it in as close to the same condition you received it as possible. You can then choose to lease a new Ford to get you around Franklin. The monthly payments will be lower, and many of your maintenance and repair costs will be covered by a warranty.
Financing a New or Used Ford
If those conditions did not sound like you, the odds are good you should look into an automotive loan for your next Ford in Bellevue. The interest rate and down payment required will be based on your credit score, although our team will work hard to find you loan terms you are comfortable with. While you may be paying more each month, you will also get to own your Ford outright once you have made the last payment.
Learn More Today
Get ahead of the game when it comes to financing your next vehicle by checking out our online application. You are also welcome to stop by our Nashville, TN location. Let us know what we can do to make the finance process as stress-free as possible!